ISLAND BRAC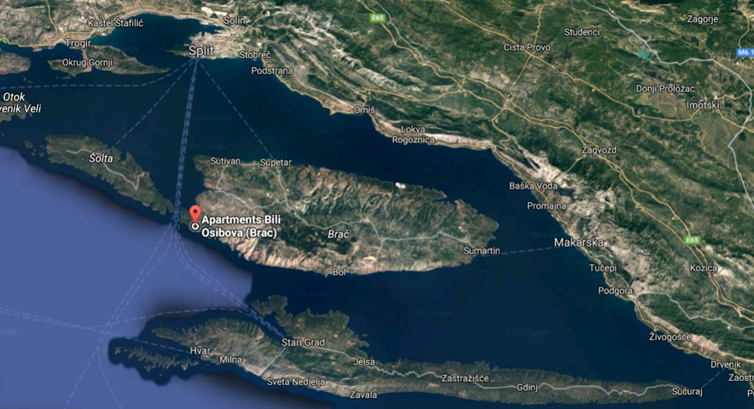 SPLIT AIRPORT – SPLIT FERRY PORT
You can come in Split ferry port from the airport by using an airport shuttle bus.
SPLIT (Kaštela) Airport to SPLIT Main Bus Station (platform No. 1)
- Buses from Split airport depart 20 minutes after airplane landing.
- One-way ticket costs 30,00 Kn.
- Travel time is half an hour.
Time table of arrivals to Split Main bus station can be found
HERE
Time table of departures from Split Main bus station can be found
HERE
This bus comes at the main bus station in Split which is immediately next to the ferry port.
SPLIT – SUPETAR
When you come to Split ferry port, continue your travel to Supetar by ferry. Put a car in the queue and go buy the ferry tickets in the Jadrolinija building.
All additional information can be found on
JADROLINIJA
SUPETAR – MILNA
Welcome to Supetar!
There are two possible ways to reach Milna from Supetar. We recommend you to use the blue highlighted route in the photo (Supetar – Sutivan – Milna) because it is a bit shorter and the road is much better.
Lozisce
Bobovisce
MILNA – OSIBOVA
Osibova Bay is distanced approximately 2 km from Milna but we recommend a 3 km route.
Welcome to Milna!
When you come in Milna, you will see the ACI Marina and you should continue driving uphill to Osibova.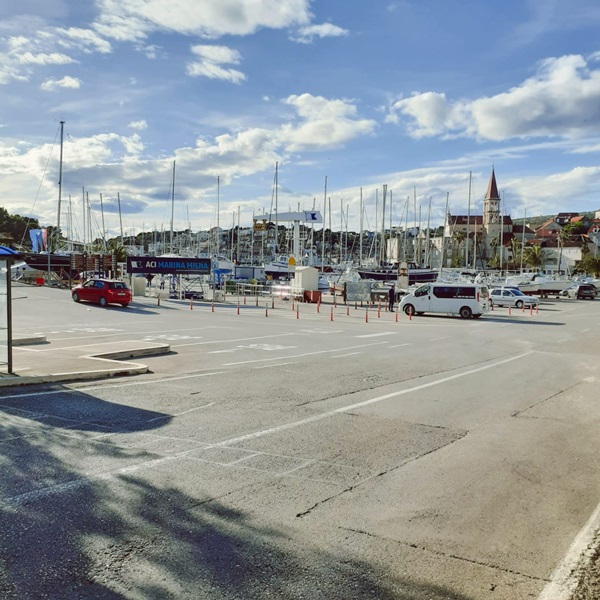 Turn left. Drive uphill.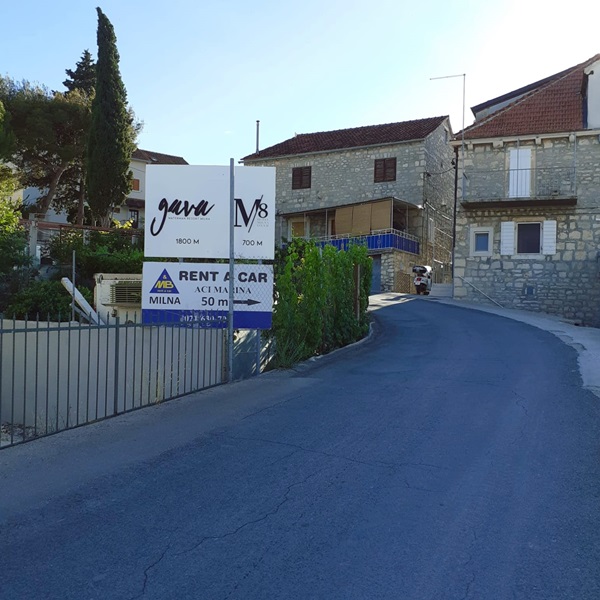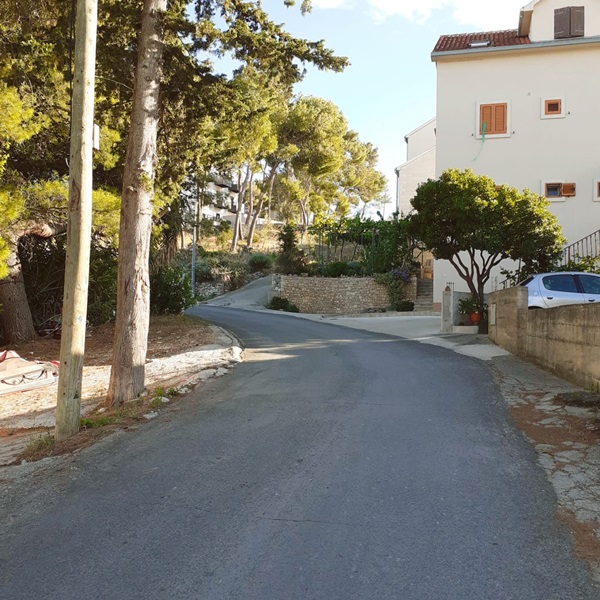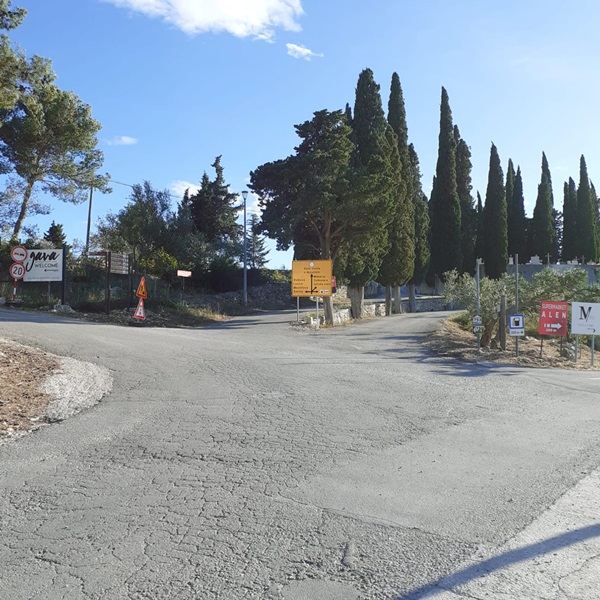 Turn left
Follow the road sign for Gava Waterman Resort.
Turn right.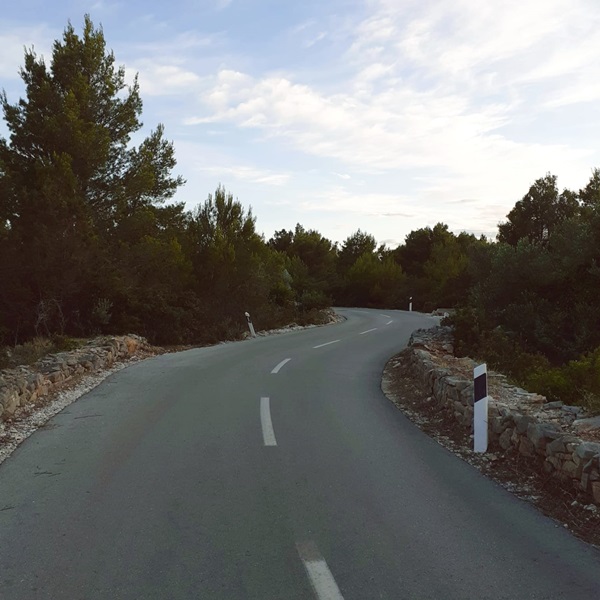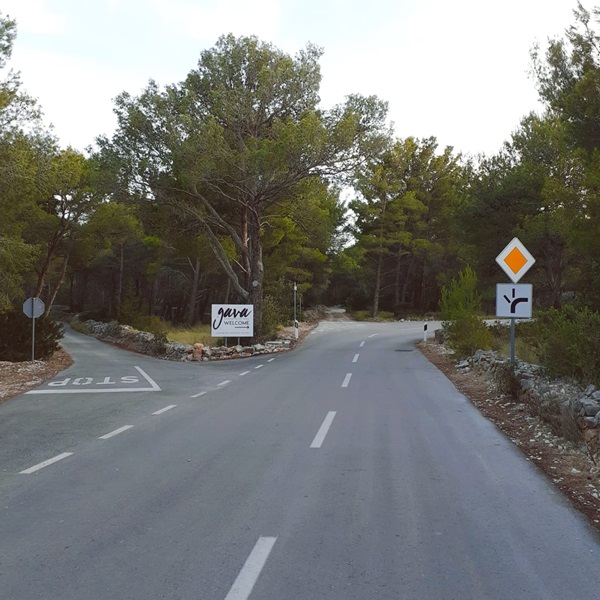 Turn right.
When you see garbage containers, turn left.
Drive downhill.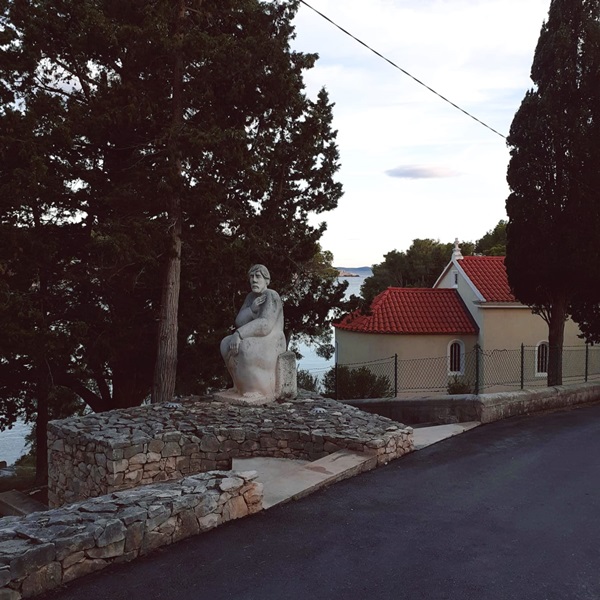 When you see a little yellow church and the statue of St. Joseph it means that you are in Osibova. Now, you should only continue driving forward because our house is almost at the end of the bay. (You can also follow street lights which are on your right side. Those street lights lead directly towards our house).
Turn right.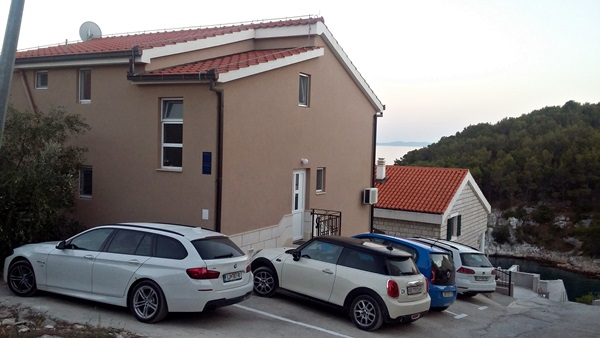 Welcome to Apartments Bili! Now you are ready to start enjoying your vacation!
GPS location of the apartments:
43,31210 N
16,43175 E
43 st 18,726N
16 st 25,905E
43 st 18 min 44 s N
16 st 25 min 54 s E